We've carefully crafted and sourced an excellent range of wines and drinks,
so whatever your tipple, we're sure to have something for everyone.
175ml/ 250ml/ 500ml Carafe/Bottle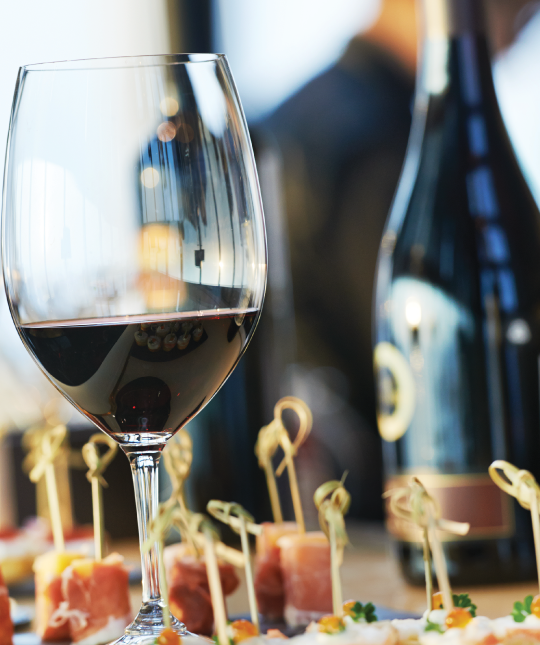 All vintages are subject to availability
175ml/ 250ml/ 500ml Carafe/Bottle
SMOOTH AND JUICY – FRUITY RED WITH SOFT TANNINS,GREAT WITH LIGHTER DISHES.
LIGHT AND BRIGHT – PERFECT APERITIFS.
SUPER SAUVIGNON – AROMATIC AND ZESTY, DELICIOUS WITH FISH AND SEAFOOD.
SOMETHING DIFFERENT – TRY SOMETHING DIFFERENT WITH THESE QUIRKY WINES.
OLD WORLD CLASSICS – ELEGANT WINES WITH EARTHY FLAVOURS, PERFECT WITH GAME
175ml/250ml/500ml Carafe/Bottle
Tempranillo, Campo Nuevo, 5.25 / 7.50 / 22.00
Príncipe De Viana. Navarra, Spain. Aromas of raspberry, mulberry and mulled spices, with a palate which is soft and smooth on the finish.
Merlot, El Picador 5.50 / 7.75 / 23.00
Central Valley, Chile. This rich merlot displays smooth plum and black cherry fruit flavours.
Shiraz, Pitchfork 5.50 / 7.50 / 22.00
South Eastern Australia. The palate is full flavoured with plum, blueberry and mocha notes.
Cabernet Sauvignon, Big Beltie 5.80 / 8.50 / 22.95
Languedoc, France. Full of blackberry and blackcurrant flavours, touch of sweet spice on nose, soft yet full on palate.
Cabernet Franc, Les Argeliers 7.50 / 10.50 / 29.00
Languedoc, France. Dark purple, note of blackcurrant and green pepper aromas
Malbec, Las Pampas 7.25 / 10.25 / 30.00
Mendoza, Argentina. Laden with cherry, strawberry and raspberry fruit and a faint hint of spice and smoke.
Bulls Blood, Talisman 23.00
Tokay, Hungary. Intense aromas of dark fruits, and ripe plums balanced with notes of black Pepper and hints of autumnal leaves.
Côtes Du Rhône Vieilles Vignes, 27.00
Les Coteaux Du Rhone. Rhone, France. A beautiful example of wine from the southern rhône. Fresh with fine tannins and flavours of strawberries and plums.
RICH AND SPICY – PERFECT PAIRINGS TO THE GRILL
Pinot Noir Grande Reserva 2020, 28.45
Santa Luz, Chile. Fresh cherry and raspberry flavours, soft spice and cinnamon, mocha and earth.
Rioja Crianza, Bodegas Muerza, 30.00
Rioja, Spain. Notes of red fruits and liquorice and subtle hints of toast, spices and Cinnamon.
Château Corbin, Montagne St Emilion 48.00
Bordeaux, France. A ripe, raisined bouquet is exceptionally alluring, whilst the palate is rich and succulent and brimming with cassis fruit.
Châteauneuf Du Pape, 75.00
Télégramme, Le Vieux Télégraphe, Domaine Brunier. Rhone, France. Rich and smoky with layers of red berries and coffee.
Amarone Della Valpolicella Doc Barriques, 90.00
Zeni Veneto, Italy. Full-bodied, with hints of black cherry and well-ripened fruit on the nose.
Nuits-Saint-Georges 90.00
1er Cru 'En La Perrière Noblot', Machard De Gramont. Burgundy, France. Rich voluptuous black fruits. A touch of caramel on the finish is so soothing.
Guidalberto, Tenuta San Guido 110.00
Tuscany, Italy. A bouquet of red cherries, plums and a hint of wild flowers and spice.
SOMETHING SPECIAL – CONCENTRATED, INTENSE REDS FOR RED WINE LOVERS
XXX TULIP Passoa, Passion Fruit, Prosecco - 8.50
CUBA LIBRE Spiced Rum, Lime, Cola - 8.50
APEROL SPRITZ Aperol, Soda, Prosecco - 8.50
LAVENDER DAQUIRI White Rum, Lavender, Lime - 9
ETHAN'S BLUEBONNET Tequila, Gomme, Lime, Blue Curacao - 9
TROPICAL SPRING Aperol, OJ, Coconut Rum, Soda - 9
ESPRESSO MARTINI Espresso, Coffee Liquor, Vodka, Gomme - 9
NEW YORK SOUR Whisky, Gomme, Lemon, Apple, Aqua-faba, Mulled Wine - 9.50
Poças Ruby - 6.00 / 35.00
Portugal - Rich aromas of ripe young fruits. Strong and full- bodied, long and persistent finish.
Poças Lbv Port - 7.70 / 44.00
Portugal - Significant of ripe berry fruits. Full-bodied,yet elegant, with a very long mouth finish.
IF YOU ARE LOOKING FOR A COCKTAIL THAT IS NOT ON THIS LIST, ASK THE BARTENDER, THEY WILL BE HAPPY TO HELP.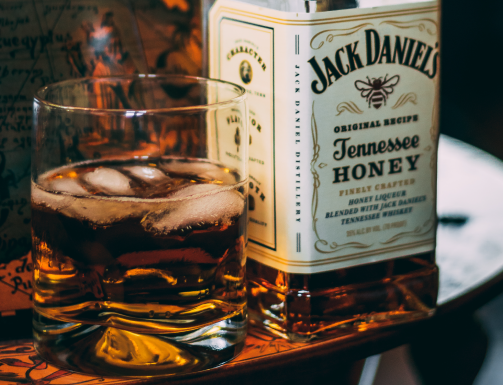 House - 3.50
Grey Goose - 4.50
Grey Goose Le Citron - 4.50
Grey Goose L'orange - 4.50
Draught 2.50
Pepsi, Diet Pepsi, White's Lemonade
Fever-Tree (Bottles) 3
Ginger Ale, Tonic, Slimline Tonic, Elderflower Tonic, Mediterranean Tonic
Still & Sparkling Water - Small – 330ml 2.50 / Large – 750ml 6
Orange Cloud OJ, Aqua-faba, Ginger Ale - 4
Elderflower No-Jito Elderflower Cordial, Mint, Lime, Soda - 4
Berry Sunset Mixed Berries, Pineapple, Lemonade - 4
175ml/250ml/500ml Carafe/Bottle
Chenin Blanc, Freedom Cross 5.25 / 7.50 / 22.50
Franschhoek, South Africa. Ripe apple fruit mingles with tropical flavours leading to a beautiful clean, dry finish.
Chardonnay, Las Manitos 5.50 / 7.50 / 23.00
Central Valle, Chile. White flower and fruit aromas on the nose coupled with subtle caramel notes.
Sauvignon Blanc, Tonada 5.25 / 7.50 / 23.00
Central Valle, Chile. Refreshing flavours of citrus, melon and herbs as well as a crisp, clean Finish.
Pinot Grigio Ca Tesore 6.00 / 7.80 / 23.65
Veneto, Italy. Floral nose of jasmine & honeysuckle, fresh and zesty.
Domaine Les Roncos, Picpoul De Pinet 7.75 / 10.75 / 31.00
Languedoc, France. Well balanced flavours, good minerality on palate
Sauvignon Blanc, Kuki 7.95 / 11.00 / 32.50
Marlborough, New Zealand. Fresh grapefruit and tropical fruits leading to a fresh palate and a Mouth-watering finish.
Viognier, Les Argelieres, 26.00
Languedoc, France. Bright yellow with green hues, apricot and mango aromas. Juicy palate with herbal hints.
Gruner Veltliner, Talisman 24.00
Tokay, Hungary. Bright aromas of citrus fruit and green herbs balanced with white pepper and warm spice.
Verdejo, Oro De Castilla 29.50
Rueda, Spain. Citrus, green apple and white fruits, overlaid with ripe elderflower and a hint of wet stones and lime juice.
Chardonnay, Kingston Estate 35.00
Padthaway, Australia. Intense peach like fruits with hints of citrus blossom. Refreshing stone fruit flavours and a touch of sweet oak.
Albariño, Alba Vega 37.00
Rias Baixas, Spain. Delicate citrus notes on the nose and a palate packed with green apple,Orange peel and lime flavours.
Gavi 'I Risi', Mario Giribaldi 41.00
Piemonte, Italy. Layers of crisp dessert apple, pear and almond nut. Full and round in the mouth with a fresh finish.
Sancerre 'Le Pierrier', Domaine Jean Thomas 49.95
Loire, France. Crisp, steely and fresh with distinct grassy notes that are characterise top notch sancerre.
Chablis, Domaine Des Marronniers 55.95
Burgundy, France. A delicious, concentrated stony fruit wine, perfectly off- set by a beautiful minerality and oyster shell freshness.
Zinfandel Rose, Route 6o6 5.25 / 7.50 / 21.50
California, USA. Ripe, juicy flavours of watermelon and strawberry which lead to a long sweet finish.
Pinot Grigio, Ca Tesore Rosé 6.50 / 8.50 / 23.65
Veneto, Italy. Dry and refreshing, lemon, mandarin and summer berry on the nose.
Côtes De Provence 2020, Château Terrebonne 34.00
Provence, France. Intense scent of peaches, very genache type. Subtle and delicious aromas of peach and fresh fruits.
FOR THAT SPECIAL CELEBRATION!
Laurent-Perrier Brut NV 79.00
Tours-Sur-Marne Champagne hints of citrus fruit and white flowers. The palate is full-bodied, complex and creamy.
Veuve Clicquot Yellow Label Brut NV 89.00
Reims, Champagne. Youthful, zesty style, floral and quite light. The nose is even and open, with a touch of brioche - but in typical Veuve style the emphasis is on lightness and elegance.
Laurent-Perrier Cuvée Rosé 125.00
Tours-Sur-Marne, Champagne flavours consisting of fresh strawberries, raspberries and wild cherries. Rounded and supple on the finish.
Prosecco, Spumante DOC, Pure 5.50 / 27.00
Veneto, Italy. Fruity and fragrant, clean notes of citrus and pears.
Gardet Brut Tradition NV 9.50 / 54.00
Chigny-Les-Roses, champagne. Elegant, with a full-bodied consistency and a balance between creamy roasted nut and brioche flavours.
Prosecco Rosé DOC, Pure 29.70
Veneto, Italy. Very drinkable off dry rose from the north of Italy. Full of soft cherry notes and floral hints.
Gardet Brut Rosé NV 64.00
Chigny-Les-Roses, Champagne. Hints of pink grapefruit and orange peel; fresh and bright on the palate. A Great intensity and long finish.
2 for £10 SAME COCKTAILS
£12 CARAFES OF HOUSE WINES
£16 BOTTLES OF PROSECCO
MONDAY - THURSDAY 5PM - 7PM
FRIDAY 5PM - LATE
DRAFT
Sommersby – Cider 4.5% - 5.50
San Miguel – Lager 5% - 5.50
Poretti – Lager 4.8% - 5.50
Shipyard – Pale Ale 4.5% - 5.50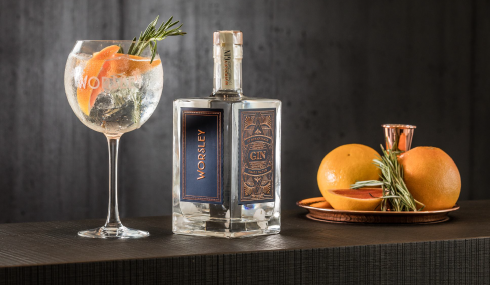 House / House Pink - 3.50
Hendricks - 4.50
Bombay Sapphire - 4.50
Monkey47 - 5.50
Whitley Neil- 4.50
Rhubarb & Ginger Blood Orange, Raspberry
House - 3.50
Jameson's – Irish - 4.50
Monkey Shoulder – Scotch - 4.50
Woodford Reserve – Bourbon - 4.50
Dalmore 12YO – Single Malt - 5.50
Nikka – Japanese - 5.50
House - 3.50
Koko Kanu - 4
Kraken - 4.50
Havana - 4.50
3YO Golden, 7YO Dark, Cuban Spiced
19.95
5.75
7.25
14.00
21.25
31.95
6.75
8.35
16.50
21.50
4.95
7.25
14.50
19.95
BOTTLES
Corona - 4
Peroni - 4
Rekorderlig - 4
Ask your server for flavours
San Miguel 0% - 4
Kopparberg 0% - 4
Please ask your server for the local range for further information.
Dv By Château Doisy Vedrines, Sauternes (Half Bottle) 7.85 / 37.00
Bordeaux, France. Aromas of fresh pineapple, mango and other citrus fruits. Well balanced and a wonderful character.
Santa Julia Tardo 2019 6.00 / 32.00
Victoria, Australia. A bouquet of floral and raisin fruit, and a rich, luscious palate. Complex, Concentrated flavours.
Banyuls, Cave de L'abbe Rous 10.50 / 59.50
Roussillion, France. Aromas of stewed red fruits, prunes and figs. Spicy notes. Ideal for chocolate dessert.
Bailey's – Irish Cream Liquor 4
Courvoisier - Brandy 4
Fireball - Whisky 4
Cazcabel Blanco – Tequila 4
Cazcabel Coffee – Tequila 4.50
Amaretto 3.50
Black Sambuca 4
White Sambuca 4
Limoncello 4